D Hotel *** Gyula

ACTION! Our guests can book our package offers with a 10% discount until January 24, 2022, and we also provide a 10% discount from our market prices!

You can find our discounted packages on the "Offers of our hotel" tab on our website. Our port prices already include the 10% discount!

Our family hotel is located in Gyula, 4-6 Dózsa György utca. can be found under number. Renovated according to the plans of the noble Roland Ybl-awarded architect, the building is located only 100 m from the 4-star-rated Gyula Castle Bath, which has been raised to European standards.
The 21 hotels with a total of 52 beds - rooms, suites and apartments are waiting for their guests!
On the ground floor of the hotel you can see the paintings of Gyula Póka, a painter from Gyula.
D Hotel is located in the charming city center of Gyula's "hometown of Erkel", close to the Gyula Corso (pedestrian street) and 100 meters from the Gyula Castle Bath.
The advantage of the hotel's location is that it is within walking distance of a 100-year-old confectionery, the Castle Bath, the Gyula Castle, the Romanian Consulate General in Gyula and many museums and parks.
Another advantage of our hotel is that we have a huge landscaped garden area, which is also suitable for company meetings, further trainings and gatherings of friends.
In our garden you can grill or it is also possible to cook in the sunbathing, as well as sunbathing, basketball and ping pong.
We can provide well-equipped conference rooms of several sizes for meetings, trainings and conferences.
In the spirit of "Sustainable Development", domestic hot water is produced in D-Hotel *** with the help of solar energy!

Visit us and be our guest!
Dear guests!

We would like to inform you that according to the new rules, from 01.09.2021 it is necessary to present an identity card or other photo ID (eg driving license, passport) at the accommodation. According to the current rules, from 29.10.2021 until revocation, the presentation of a document to persons under 14 years of age is not required. Please be sure to check the existence and validity of your own and children over the age of 14 documents before traveling!
According to the current legislation, the personal data of all guests using accommodation services in Hungary after September 1, 2021 (including children under the age of 18 from the age of 0) must be recorded in the accommodation service provider's software upon arrival at the accommodation service provider's software. , and then to a storage location, the Guest Information Closed Database (VIZA).
In Hungary, the existence of an identity card from the age of a newborn has been required by law since 2009, so please bring the ID card and address card of each guest!
For guests under 14 years of age, the grace period is until 31.05.2022.

If someone does not have a valid document to present, the property will not be able to accept the guest!
Documents acceptable to Hungarian citizens: identity card, passport or driving license.
Identity card or passport from EU citizens.
For guests traveling from a third country: passport.

Thank you for your cooperation!
According to the current rules, an individual who spends at least one guest night in the area of ​​competence of the municipality due to the performance of a public service obligation is entitled to a tourist tax exemption.
The concept of a public service obligation is defined in Section 52 (53) of Act C of 1990 on Local Taxes, which includes, inter alia, the civil service relationship and the civil service relationship.
With the amendment, the notion of public service obligation (and through this the scope of tax-free cases) laid down in the Public Procurement Act was supplemented with the legal relationship of the health service.
Excerpt from the law currently in force:
Section 52 (53) of Act C of 1990
53. * public service obligation: *
a) the legal relationship of a civil servant under the Law on the Status of Civil Servants,
b) employment under the Law on the Employment of Judicial Staff,
c) political service, commissioner, governmental service under the Government Administration Act,
d) employment under the Act on the State Audit Office,
e) employment as a prosecutor in accordance with the Act on the Status of Prosecutors, Prosecutors and Other Prosecutors and the Career of Prosecutors,
f) the legal relationship under the Civil Service Act,
g) employment under the Act on the Status of Defense Forces,
h) employment in accordance with the Act on the Legal Relationship of the Professional Staff of Law Enforcement Bodies,
i) law enforcement administrative service according to the law regulating the employment of law enforcement administrative employees,
j) legal relationship in accordance with the Act on the Employment Relationship of Defense Employees,
k) legal status granting immunity,
l) * employment with the tax and customs authorities in accordance with the Act on the Status of Personnel of the National Tax and Customs Administration,
m) * health service relationship under the Health Service Legal Relationship Act
obligation under
e-mail: dhotel@mvm.hu
NTAK number: SZ19000863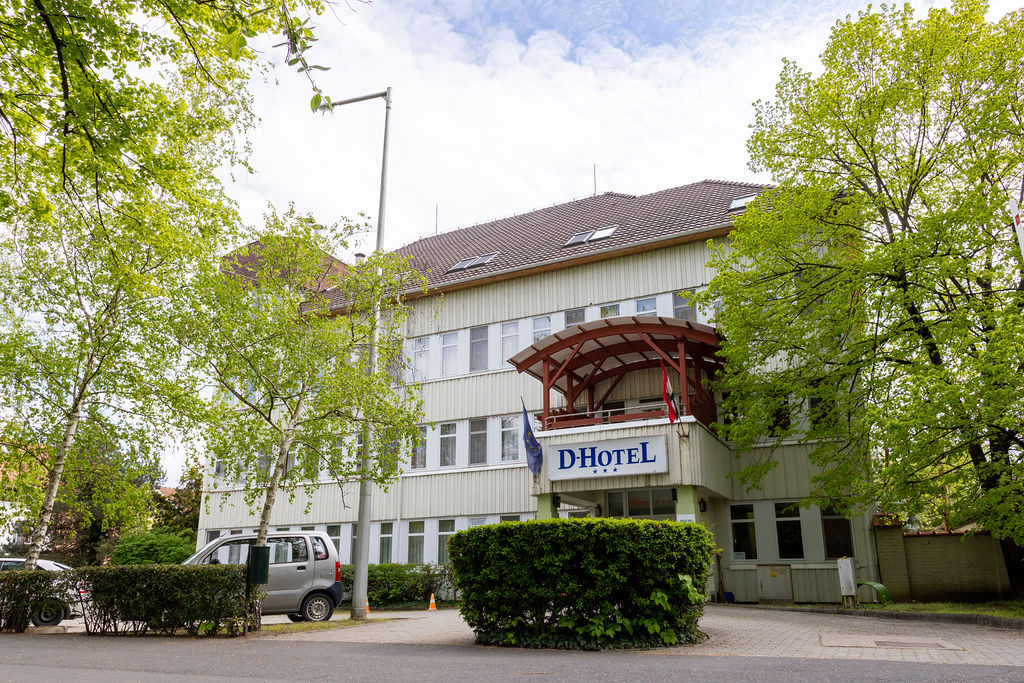 D - Hotel *** Gyula

5700 Gyula, Dózsa György u. 4-6.
GPS koordináták: N: 46.643944, E: 21.279852,
Tel: +36 66 560 300
Mobil: 06 20 256 1715

dhotel@mvm.hu